Airbrush insider is a dedicated organization for everything airbrushing. Many people who are new to the world of airbrushing come to us for advice and guidance along their airbrush journey.
But this does not mean airbrush insider is simply a "beginner only" site. Airbrush insider is dedicated to helping all experience levels continue to progress in the development of their craft.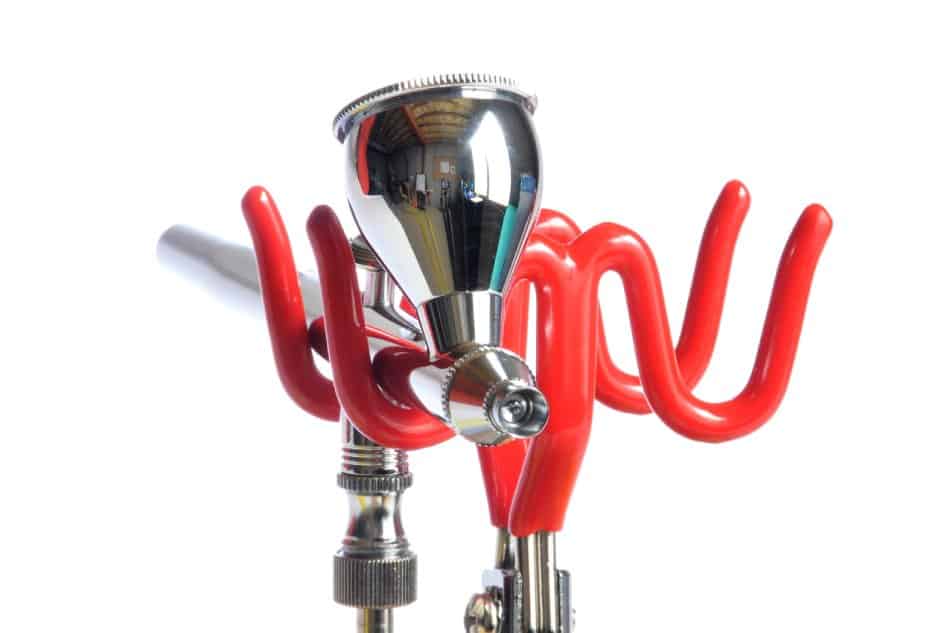 What we specialize in
Given the vast array of different options you have with the simple tool known as an airbrush, it can be kind of difficult trying to find people with experience in your specific field. But here at Airbrush Insider our goal is to be a resource for all who intend on using an airbrush in their work process.
Whether you are an avid auto body artist, or you enjoy the process of building a small-scale model environment for you and your piers to enjoy? The information here is meant to both help and aid both the model artist as well as the auto body artist.
Airbrush Insider, simply put, is a resource for anything and everything airbrush related. Everything from how to guides, to tips and tutorials will be shared here in great detail, and presented in easy to understand formats.
The goal behind airbrush insider is to build up a solid reliable resource that will last till the dawn of time.
Unleash Your Creative Side
Even though Airbrush Insider is a resource specifically for those who intend on getting involved in the airbrush world, or who have been for many years. It is also a place to expand one's skills and creative mindset.
You see, those behind Airbrush Insider are required to experiment with their airbrush as often as possible. This means you can expect your information to come from someone who has personally experienced the process themselves. As well, given the amount of practice that is required in order to master the airbrush,  videos both in step-by-step format and over the shoulder are made to both help, and entice the creative beast that lives within each of us. 
Check out the Airbrush Insider YouTube channel for those visual walkthroughs, along with interesting and enticing art that is sure to please and get the creative thoughts flowing.
Our Story
During his high school years the creator of Airbrush Insider (colt) always had an interest in the artistic side of things. Simply the thought that you could take a mental image and place it onto a piece of canvas is simply Brilliant, in his opinion.
It is essentially like taking a photo from the mind that has been laced with the creative sense of the specific artist who conceived the peace.
Now the thing about colt is that he always was fascinated by the process of shading and building up gradients in order to slowly reveal the picture that lies within the gradient.
But fortunately or unfortunately the world of airbrushing was not discovered by colt until a few years after high school. The thing that stood out most to colt about airbrushing was the fact that you could easily and quickly create gradients and shading around an object in order to make it look as if it has a 3d effect (Realism was his goal).
You see, the thing about Colt's past is that he was simply used to using a pencil for his work, to which, has a significantly fine tip and does not allow for easy gradients to be built up without an excess of smearing and pressure control over an extended period of time. 
Once colt discovered the airbrush he was off to the races. Given that airbrushing provides one the ability to both spray a fine line which is ideal for excessive detail, but also allows one the ability to achieve beautiful and consistent gradient effects.
Colt says,
"Airbrushing has become both a therapeutic way to relieve stress and just simply be creative. In the past I used to get stressed out and irritated with my work simply because it was so difficult to achieve the gradient I desired. But using an airbrush allows me to simply and effortlessly create gradient that could not otherwise be achieved using a pencil or similar tool."
After many years of tinkering with the lines that lie in the mind, colt has become hooked on the creative abilities he is able to utilize simply because of the options he has when using an airbrush. 
He suggests that anyone who has the slightest desire to give airbrushing a try should definitely give it a go. Now we know it's not that easy simply because airbrushing can require some equipment in order to get started.
However, given that there are different cost zones for airbrush equipment. We believe it's best for beginners to go after the lower-cost equipment if they are just starting. Simply for the fact that it may not work out.
Anyway, ever since colt experienced the wonder that is behind this simple tool we all know as an airbrush, he decided it would be a great idea to create a resource for those who want to get involved. That is where Airbrush Insider comes into the picture!
Now you're probably thinking,
"But what gives Colt the knowledge to help me when he has not been involved in the atmosphere of airbrushing for multiple decades like sum?"
And I say that's a viable question to ask. Anyone who does not question is simply foolish. But look at it this way: colt is one that does not take advice from simply one person, rather he asks for advice from multiple different artists in order to get multiple different methods for achieving a specific task.
At this point he takes all the advice he's been given and applies it to his process, scrapping the sections of advice that does not make the process easier, quicker, or better suited for the task at hand.
At this point he continues to craft the process he has developed based on the advice of many, along with his own trial and error. In the end, he comes out with what he believes to be the best method to achieve the specified task.
Look at his advice based on perspective. He has essentially seen in the perspective of multiple different artists and producers in the environment and only pulls the advice that best suits the process at hand. So yes, time hasn't exactly had its part in Colt's learning curve.
However, exposure has. And based on exposure, trial and error, along with practice and resilience colt has developed  some exceptional, and well-rounded ways to go about achieving specific processes behind the airbrush.
If you'd like to hear directly from Colt then be sure to check out his Author About Page. Otherwise we all hope you find Airbrush Insider to be a resource you can trust. As a team that is our number 1 Goal!
If you ever find yourself needing to contact us for anything, don't hesitate to do so! Our contact information is listed Here. Or you can find it in the main navigation bar.
Good luck in your artistic endeavors!